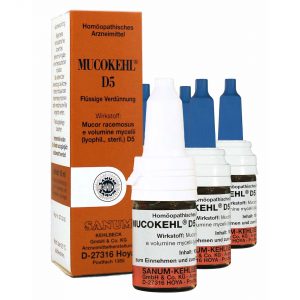 Albicansan ® (Candida albicans)
5X Drops 10ml
4X Capsules 20
3X Suppositories 10
3X Ointment tube 30g
5X Ampoules 1ml x 10
5X Ampoules 1ml x 50
Exmykehl ® (C. albicans, C. parapsilosis, P. roquefortii)
5X Drops 10ml
3X Suppositories 10
5X Ampoules 1ml x 10
5X Ampoules 1ml x 50
Fomepikehl ® (Fomitopsis pinicola – polysaccharide)
5X Drops 10ml
5X Ampoules 1ml x 10
5X Ampoules 1ml x 50
Fortakehl ® (Penicillium roquefortii)
5X Drops 10ml
5X Tablets 20
4X Capsules 20
3X Suppositories 10
5X Ampoules 1ml x 10
5X Ampoules 1ml x 50
6X Ampoules 1ml x 10
6X Ampoules 1ml x 50
Grifokehl ® (Grifola frondosa) 5X Drops 10ml
5X Ampoules 1ml x 10
5X Ampoules 1ml x 50
4X Ointment 9g
Larifikehl ® (Laricifomes officinalis)
5X Drops 10ml
4X Capsules 20
5X Ampoules 1ml x 10
5X Ampoules 1ml x 50
Mucedokehl ® (Mucor mucedo)
5X Drops 10ml
4X Capsules 20
3X Suppositories 10
5X Ampoules 1ml x 10
5X Ampoules 1ml x 50
Mucokehl ® (Mucor racemosus)
5X Drops 10ml
5X Tablets 20
4X Capsules 20
3X Suppositories 10
3X Ointment tube 30g
5X Eye drops 5ml
5X Pleo-Muc Eye drops 10 x 0.5ml
5X Ampoules 1ml x 10
5X Ampoules 1ml x 50
6X Ampoules 1ml x 10
6X Ampoules 1ml x 50
7X Ampoules 1ml x 10
7X Ampoules 1ml x 50
Mucokehl ® Atox. (Mucor racemosus – Excretion)
6X Drops 10ml
6X Ampoules 1ml x 10
6X Ampoules 1ml x 50
Nigersan ® (Aspergillus niger)
5X Drops 10ml
5X Tablets 20
4X Capsules 20
3X Suppositories 10
5X Ampoules 1ml x 10
5X Ampoules 1ml x 50
6X Ampoules 1ml x 10
6X Ampoules 1ml x 50
7X Ampoules 1ml x 10
7X Ampoules 1ml x 50
Notakehl ® (Penicillium chrysogenum)
5X Drops 10ml
5X Tablets 20
4X Capsules 20
3X Suppositories 10
3X Ointment tube 30g
5X Ampoules 1ml x 10
5X Ampoules 1ml x 50
6X Ampoules 1ml x 10
6X Ampoules 1ml x 50
7X Ampoules 1ml x 10
7X Ampoules 1ml x 50
Pleo Nota-Quent ® (Penicillium chrysogenum and glabrum)
5X Drops 10ml
Pefrakehl ® (Candida parapsilosis)
5X Drops 10ml
4X Capsules 20
3X Suppositories 10
3X Ointment tube 30g
6X Ampoules 1ml x 10
6X Ampoules 1ml x 50
Pinikehl ® (Fomitopsis pinicola)
5X Drops 10ml
4X Capsules 20
3X Suppositories 10
5X Ampoules 1ml x 10
5X Ampoules 1ml x 50
Quentakehl ® (Penicillium glabrum)
5X Drops 10ml
4X Capsules 20
3X Suppositories 10
5X Ampoules 1ml x 10
5X Ampoules 1ml x 50
6X Ampoules 1ml x 10
6X Ampoules 1ml x 50
Ruberkehl ® (Aspergillus ruber)
5X Drops 10ml
3X Suppositories 10
5X Ampoules 1ml x 10
5X Ampoules 1ml x 50
Sankombi ® (Mucor racemosus and Aspergillus niger)
5X Drops 10ml
Sanoryzae ® (Aspergillus oryzae)
6X Drops 10ml
Stolonikehl ® (Penicillium stoloniferum)
6X Drops 10ml
Ustilakehl ® (Ustilago zeae)
5X Drops 10ml
5X Suppositories 10
5X Ampoules 1ml x 10
5X Ampoules 1ml x 50
Verrukehl ® (Trichophyton verrucosum)
5X Drops 10ml

Helios Homoeopathy Ltd is the sole agent for Sanum-Kehbeck in the UK
All products can be supplied to Doctors, Dentists and Veterinary surgeons.
All products, except ampoules, can be supplied Registered healthcare practitioners.
For more information please phone 01892 537254 or use the Contact Form to send your enquiry. Thank you.